September 12th, 2016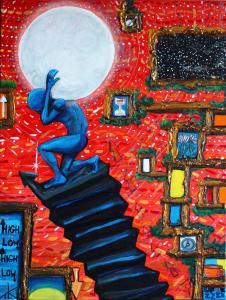 We live in an incalculably vast and expanding Universe that has been in existence for an unfathomable amount of time. It is not only statistically improbable that we are alone in the Universe, it is impossible. To deny the existence of intelligent life outside of Earth because we have no proof is arrogant and ignorant.

There are billions of billions of stars. Our Sun is one of them. If only a small percentage have planets and a only a small amount of them are within a "Goldilocks Zone," we are still talking about many millions of potentially habitable planets. With so many stars and so many planets over such a long period of time, it is likely there is and has been more life forms than we could actually calculate. And most of this life is different than us, but still life.

That is what Similar Alien is about. Alien life exists and is most likely different than us, making us alien to it. We are all Similar Aliens.